This is an odd day
The day before a very rare Jeans Day
The day my regional manager comes in
The day we have to dress EXTRA businessy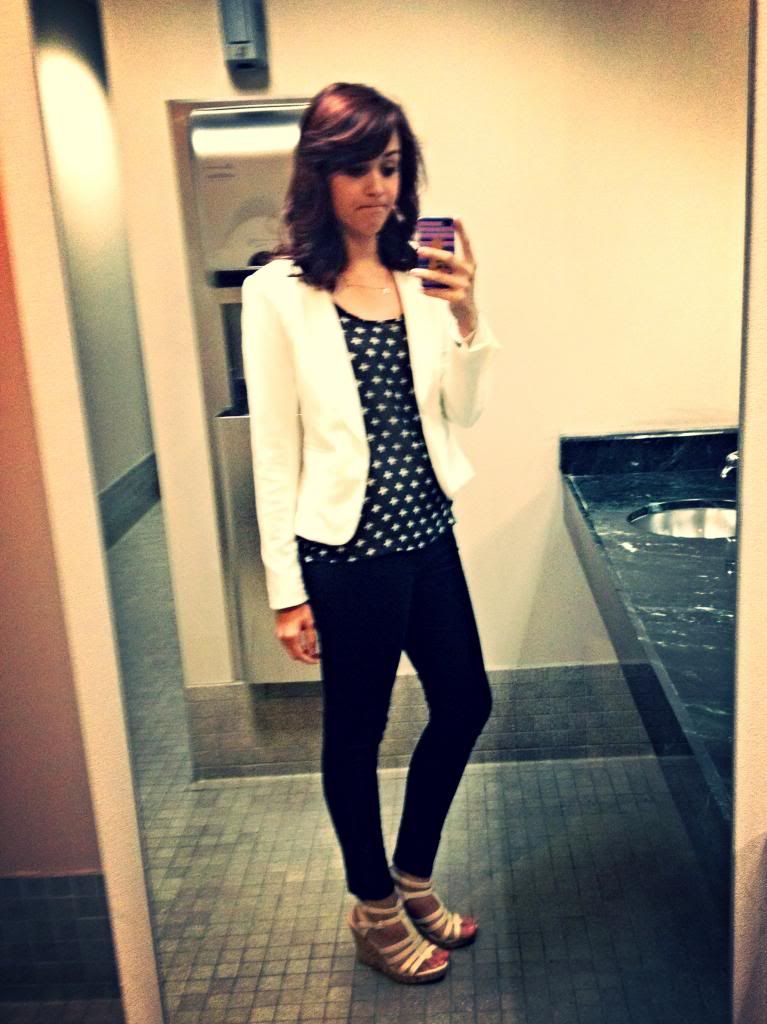 I don't know if I'm crazy about the blazer
And I feel like David Byrne on the cover of that album..
Yeah. I feel fancy though...and 80's-ish
So I brought my lunch all week
This lovely gorgeous adorable Jimmy John's boy
came to the 11th floor with free sandwiches
He said he picks a random floor from different buildings
everyday and just gives out free sandwiches
They were 1/4 the size of normal JJ's but he gave us like 20
This makes me love that place even more
Going to T-Ball practice tonight!!
I really need to do some serious crafting
But I will not miss this night for the world!
Even if I have to wear my shoulder pads all night
talk to you all soon
xoxothanks!!