I love my playlists so much that I absolutely want to share them with the world.
So if you need to revamp your soundtracks, you're welcome. This changes with the wind so keep checking in. Ask me about it too, I love talking about music. Please tell me if you have heard of this stuff or if there's stuff you think I should hear.
I timeline my life through my playlists. I actually used to have CD's with boy's names on them to mark when I liked "so-and-so" in high school. Stupid.


All cards are click-able and take you right to my playlists on Spotify. Green button is to follow them all :)
U2 Probably doesn't belong with the rest of this music...
But if you saw Jimmy Fallon's premiere on the Tonight Show
You heard this song.
And it's just what I needed.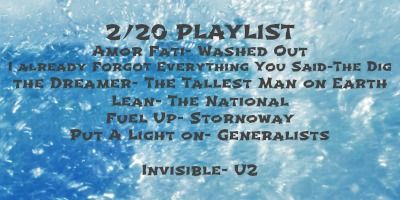 (I'm going through a weird Classic Rock phase)
(because everything else right now is too painful still apparently)
((dont judge))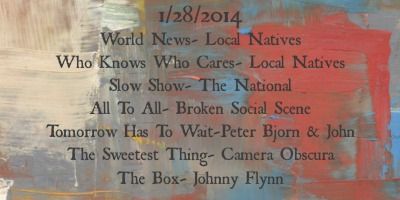 Another note:
I recommend everyone get a
Spotify
if you don't already have one.
And HIGHLY recommend investing the $10 a month for
Premium
.
At the moment I don't have it...financial reasons...and it's killing me.
UPDATE 2/7/14
Spotify has a free web player!
In case you want to listen to your music at work and cant download the player
Make your own playlists from ANY song you want.
FORFREE.